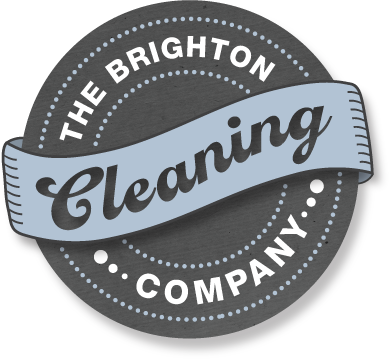 News & Insights
This is where we share all of our best secrets, tips and general know-how when it comes to all things cleaning in Brighton. As much as we love cleaning, we want to share what we're learning with you so that you can keep your home a healthy and happy one. We'd also love to hear from you if you have any magical cleaning solutions that you'd like to share with the world. Old family secret? Newly discovered technique? Contact our team at The Brighton Cleaning Company and let us share in your cleaning wisdom!
You Need Just a Dish Soap!
You might be surpise that ordinary dish soap can be used not only to clean dishes. It is an efective and useful for other places in your house.
1. Floor! Perfect for mopping, 2 tablespoons in a bucket with cold water will leave your floor shiny and clean.
P.S. test before use on a small area, floors might be slippy after.
2. Stain removal! For the best result use for oil stains.  Rub a little bit on stain and leave for 10 minutes to rest. Wash by hands or washing machine in warm water.
P.S. Hot water might create a lot of foams. Be carefull when you use washing machine.
3. Multi- surface cleaner! Dilute dish soap with warm water and use sponge or cloth to clean surface. Good for all type: wood, glass, plastic, granite etc.
P.S. Dry with dry cloth after, it will stop from getting mist on the surfaces.
4. Appliances! Microwaves, toasters, blenders, coffee machines, kettles will look like new.  Also, good for cleaning fridge and freezer, dish washer, washing machine, dryer.
5. Bathroom cleaner! Superb to clean  shower, bath, sink or toilet boil. Just a few srubs will make big difference. Dish soap  "eats" all dirt in few seconds.
P.S. Don't use hot/warm water. Otherwise, your cleaning become hard job.
6. Jewerly cleaning! A little bit of dish soap in warm water helps to clean  silver. Mix in bowl and leave jewerly in for 10-15minutes.
P.S. Alternatively use thoothpaste.
7. Grease! Hot water and dish soap makes your life easier when you clean grease. It takes ages to clean it with different detergent, but dish soap cleans it in few minutes.
P.S. We recommend to clean with hot water as well.
8. Carpet cleaning! Half of spoon of dish soap and half of cup of warm water- that's what you need. Cleans coffee stain, blood stain(fresh, not old), pet urine, red wine stain etc.
P.S. You need to react immediately, otherwise you will need a proffesional carpet cleaning.
If you have any questions feel free to contact us on 01273 252 911!
Social Connection
Follow us on social media channels and share our updates with your friends and followers!
Newsletter
Subscribe to our newsletter to receive the latest on new services and offers right in your inbox.
Contact
Have a quick question? Simply complete form below and we'll get back to you soon.