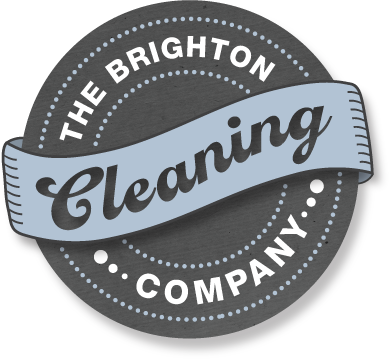 News & Insights
This is where we share all of our best secrets, tips and general know-how when it comes to all things cleaning in Brighton. As much as we love cleaning, we want to share what we're learning with you so that you can keep your home a healthy and happy one. We'd also love to hear from you if you have any magical cleaning solutions that you'd like to share with the world. Old family secret? Newly discovered technique? Contact our team at The Brighton Cleaning Company and let us share in your cleaning wisdom!
Over time all ovens become greasy and dirt can 'bake on' to the oven shelves and the oven door. If your oven is full of grease, use ordinary dish washing soap to clean it. If you have cleaning spray, spray that on the grease 
and wait a few minutes. After that DO NOT USE HOT WATER! If you use hot water, you'll find you get bubbles everywhere. It's far more effective than if you then wipe away the grease using cold water. If needs to be scrubbed very gently to remove the grease and dirt. 
If you can find the time to do this regularly, your oven will stay fresh, clean and efficient. If you can't… call us before the grease really takes over!
Do you have a bad smell in your oven? Don't worry: we know exactly what to
 do. Squeeze the juice from two or three lemons on to a baking dish and bake it for 35 minutes
 at 200 degrees. Our oven cleaning team promise that your oven will have
 a wonderful lemony smell afterwards!
Can't see through the oven door because the window's cloudy? The Brighton Cleaning Company always cleans oven glass 
by using lemon juice mixed with baking soda. Squeeze two lemons into a bowl, add some baking soda, and mix until you have formed a paste. 'Paint' the paste on the oven door 
and leave it for one hour to work its magic. Scrub the paste off very gently and you will have clean and shiny oven 
door again. We know, because we've done it!
Check our oven cleaning on The Brighton Cleaning Company http://www.brightoncleaningcompany.co.uk/cleaning-services-brighton/details/specials/oven-cleaner-brighton/
Social Connection
Follow us on social media channels and share our updates with your friends and followers!
Newsletter
Subscribe to our newsletter to receive the latest on new services and offers right in your inbox.
Contact
Have a quick question? Simply complete form below and we'll get back to you soon.