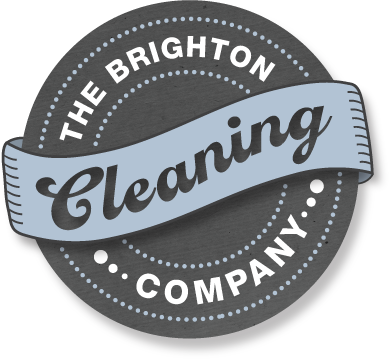 News & Insights
This is where we share all of our best secrets, tips and general know-how when it comes to all things cleaning in Brighton. As much as we love cleaning, we want to share what we're learning with you so that you can keep your home a healthy and happy one. We'd also love to hear from you if you have any magical cleaning solutions that you'd like to share with the world. Old family secret? Newly discovered technique? Contact our team at The Brighton Cleaning Company and let us share in your cleaning wisdom!
How to remove mould is the most common question we have from our clients. For that reason, The Brighton Cleaning Company would like to share some good and useful tips with YOU.
We always think that harsh chemicals are the best way to treat something horrible and smelly. Many people use bleach, sponges or brushes to scrub it off. That is the biggest mistake, because it will take just a colour off and it will spread spores in the room widely. To treat mould effectively you need to follow two steps.
First step is to clean the mould off the surface. The best way is to use hot water mixed with baking soda and white vinegar. That means 4 litres of hot water, half of cup white vinegar and table spoon of baking soda. It is very imporant to clean not only the area where you can see mould, but around it as well. You need to make sure spores will be cleaned, which will prevents from getting it in another area of your flat/house. Leave mixture on the surface for 20-30 minutes and repeat this method twice or three times. You will need to dry the surfaces with cloth after you finish cleaning.
Second step is recommended by the Australian cleaning guru, who treated mould more than 25 years. Get some clove oil or tea tree oil. For clove oil you need to use a quarter of tea spoon of clove oil into litre of water in a spray bottle. For tea tree oil you need to use one teaspoon of tea tree oil into half of cup water in a spray bottle. Spray mixture on the cleaned surface and leave it. Repeat twice or three times and let the surface dry out. P.S. if the mould was on the wall would be a good idea to repint it.
If you see the mould is growing back repeat this method over again and again. Just do not give up, because there is nothing in this world we can't do! Everyhting can be treated but in the certain ways.
For more questions please feel free to call us on 01273 252 911 or email contact@brightoncleaningcompany.co.uk
Good luck! x
Social Connection
Follow us on social media channels and share our updates with your friends and followers!
Newsletter
Subscribe to our newsletter to receive the latest on new services and offers right in your inbox.
Contact
Have a quick question? Simply complete form below and we'll get back to you soon.